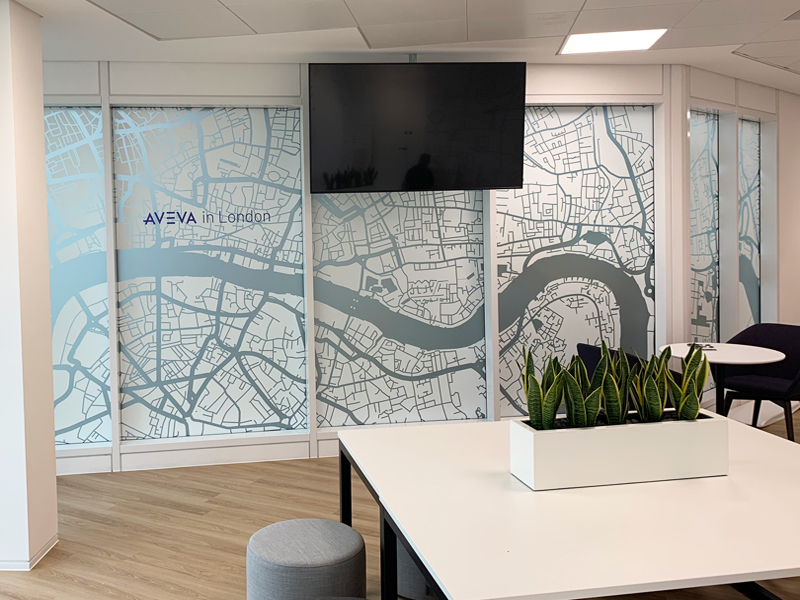 Creative Office Signage Ideas for a Unique Workspace
In today's competitive business landscape, the importance of a well-designed and unique workspace cannot be overstated.
It's not just about aesthetics; it's about creating an environment that inspires, motivates, and enhances productivity. This is where creative office signage comes into play, transforming your workspace into a hub of innovation and success.
There are many ways that different types of office signage can help you achieve a unique and inspiring workspace.
Wall Wraps: Unleashing Creativity on Your Walls
One of the most effective ways to infuse creativity into your workspace is through wall wraps. Impression Graphics & Installations specialises in designing and installing stunning wall wraps that not only beautify your office but also tell your brand's story.
Whether it's a custom mural, a motivational quote, or a striking graphic, wall wraps can turn your office walls into powerful canvases for expression. They set the tone for your workspace and can even boost employee morale and creativity.
Branding Signage: Consistency and Identity
Consistency in branding is crucial for any business. Impression Graphics & Installations can help you maintain that consistency through creative branding signage.
From logo displays to mission statements, branding signage reinforces your company's identity throughout the office. This not only strengthens your brand but also fosters a sense of belonging among your employees and clients.
Window Manifestations: Privacy with Style
Glass partitions are a modern design trend that enhances the open feel of your office space. However, they can sometimes compromise privacy.
Impression Graphics & Installations offers innovative window manifestation solutions that not only provide privacy but also add a touch of elegance. Frosted or custom-designed manifestations can blend seamlessly with your office's interior decor while maintaining a professional look.
Reception Signage: The First Impression
The reception area is the first point of contact for clients and visitors. It's where first impressions are formed, and the right signage can make a significant difference.
A striking reception sign not only makes a lasting impression but also sets the tone for your office's ambiance. It's an opportunity to showcase your professionalism and creativity.
Wayfinding Signage: Navigating with Ease
Efficiency in a workspace is enhanced by proper wayfinding signage. Impression Graphics & Installations can create clear and visually appealing wayfinding signage that helps employees and visitors navigate your office with ease. Well-designed wayfinding signage not only reduces confusion but also contributes to a smoother workflow.
Building Signage: Your Visual Identity
The exterior of your office is equally important, as it represents your business to the outside world. Impression Graphics & Installations specialise in creating impactful building signage that conveys your brand's visual identity. A well-crafted building sign can create an important first impression and draw attention to your office.
We can help to transform your office environment
Impression Graphics & Installations is a local signage company serving businesses across Hampshire, Surrey, and Berkshire, and we excel in providing innovative and creative signage solutions, both indoors and outdoors.
We offer innovative and creative signage solutions that can transform your workspace into a unique and inspiring environment. From wall wraps to branding signage, window manifestations, reception signage, wayfinding signage, and building signage, our expertise covers a wide range of possibilities.
Investing in creative office signage isn't just about aesthetics; it's about enhancing the overall work experience and fostering a sense of pride among your employees. So, take the first step toward creating a unique workspace that inspires, motivates, and increases productivity with Impression Graphics & Installations.
For more information on the different types of office signage we design and install please visit www.impressiongraphics.co.uk or call us on 01256 364674.