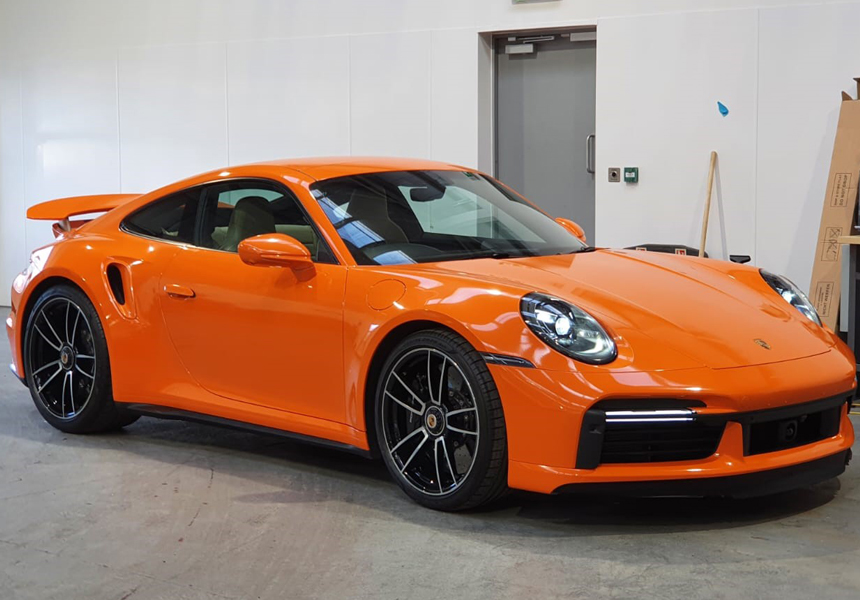 What to consider when investing in a vehicle wrap
A vehicle wrap is a type of advertising or branding technique where a large vinyl graphic or decal is applied to a vehicle's exterior surface, covering the original paint job.
Vehicle wraps are often used by businesses as a mobile form of advertising, as they can be seen by thousands of people each day as the vehicle moves around. They are also used for personal purposes, such as to give a unique look to a personal vehicle or to promote a cause or event.
The vinyl material is designed to conform to the curves and contours of the vehicle and can be printed with any design or message, including logos, images, and text. Any vehicle can be wrapped, including boats, trains and even planes!
Not only are vehicle wraps an effective tool for marketing and promotion, but they also offer protection to the paintwork by shielding it from potential damages such as scratches, stone chips, and sun damage.
How much of the vehicle do you want to wrap?
Vehicle wraps can be full wraps, covering the entire vehicle, or partial wraps, covering only certain parts of the vehicle. They can be easily removed without damaging the original paint job, making them a popular choice for temporary or seasonal advertising campaigns.
What type of design do you want on vinyl wrap?
There are a wide range of designs that can be used for a vehicle wrap, limited only by your creativity and imagination!
Here are some common types of designs:
Company branding: to promote a company or brand, using a design that incorporates the company's logo, colours, and other branding elements.
Advertising: to advertise a product, service, or event, using eye-catching graphics and text.
Custom graphics: custom graphics or illustrations, such as a cartoon character, a cityscape, or a nature scene.
Text-based designs: a quote, a message, or a slogan.
Colour change wraps: used to change the colour of a vehicle, with a variety of colours and finishes available.
Camouflage wraps: designed to resemble a camouflage pattern, making the vehicle blend into its surroundings.
Personalisation wraps: with designs that reflect the owner's hobbies, interests, or personality.
Overall, vehicle wraps are a highly customisable form of advertising or personalisation, allowing for almost any type of design or message to be displayed on the vehicle's exterior surface.
What finish are you looking for?
The best vehicle wrap finish depends on the specific look and feel that you are trying to achieve with your vehicle.
Here are some common types of car wrap finishes to consider:
Gloss finish: Glossy vehicle wraps have a shiny, reflective surface that can give the vehicle a sleek and polished look. Gloss finishes are popular for commercial or personal use and are often used for sports cars or luxury vehicles.
Matte finish: Matte vehicle wraps have a non-reflective surface that gives the vehicle a more subdued, understated look. Matte finishes are also popular for both commercial and personal use and are often used for high-end vehicles or vehicles used for promotions.
Satin finish: Satin vehicle wraps have a finish that falls somewhere between a gloss and a matte, giving the vehicle a soft, smooth, and subtle sheen. Satin finishes are becoming increasingly popular for both personal and commercial use and are often used for vehicles that require a refined and sophisticated look.
Metallic finish: Metallic vehicle wraps have a finish that mimics the look of metal, often with a slightly shiny or reflective surface. Metallic finishes are more popular for personal use and are often used for sports cars or other high-performance vehicles.
Chrome finish: Chrome vehicle wraps have a highly reflective surface that gives the vehicle a mirror-like appearance. Chrome finishes are less common than other finishes, but can be used for both personal and commercial purposes.
Ultimately, the best vehicle wrap finish depends on your personal preference and the intended use of the vehicle.
Consider the look you want to achieve, as well as the durability and maintenance requirements of the finish, when selecting a vehicle wrap finish.
At Impression Graphics, we use the best quality vinyls and Eco solvent inks, and combine this with our state of the art print technology, and the skill and expertise of our technicians, we guarantee you will be delighted with the result. A perfect finish on every job!
When it's time to remove the vehicle wrap – give us a call!
Another added bonus is that a vehicle wrap need not be a permanent installation. If you require a temporary wrap, we provide professional removal service, just as proficiently as we apply the wrap.
Ready to get started?
Our vehicle wrap service covers the South East and London. We will be delighted to provide a quotation on your requirements. Please call us on 01252 364674 or email sales@impressiongraphics.co.uk
Take a look at all our vehicle wraps services:
Car Wraps
Van Wraps
Large Vehicle Wraps
Fleet Livery
If you need some design inspiration, please go to our Instagram gallery to see the vehicle wraps we have created for our customers.